Saunders Surfacing: Driveway Resurfacing Fareham Hampshire
Micro Tarmac: The cost effect surfacing solution!
Micro tarmac is the latest technology in tarmac re-surfacing and is a system that can remedy a broad range of problems. It consists of a mixture of dense graded aggregate and polymer modified bitumen, which is mixed on site and applied to your existing surface as an 'overlay' system. This forms a protective sealant over your existing surface and therefore, reduces deterioration of the existing surface,

It dramatically improves the appearance, is skid resistant and leaves you with a uniform finish which is easy to maintain. It is also a low carbon alternative compared to other conventional surfacing treatments. This product is guaranteed to beat any genuine 'like for like' tarmac quotation.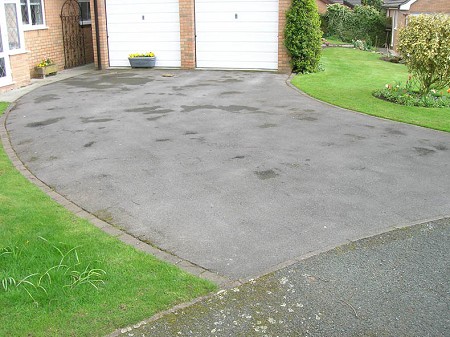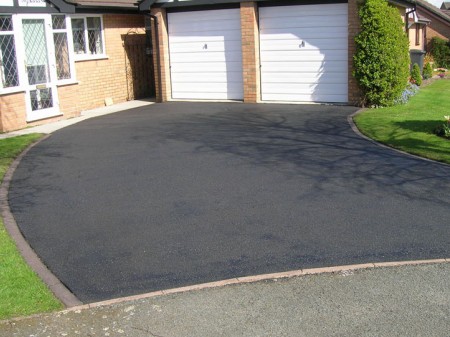 We Also Carry Out Traditional Tarmacadam and Asphalt Laying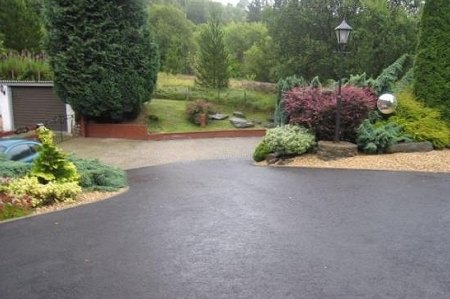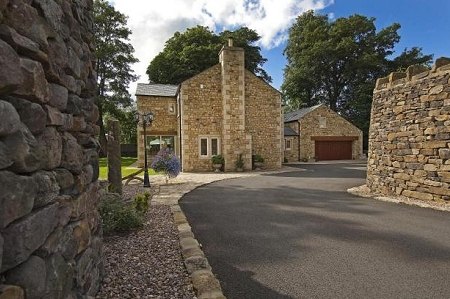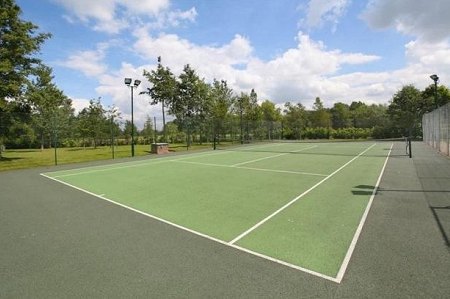 Saunders Surfacing offer a range of tarmac and asphalt services using the latest machine technology and traditional hand laying techniques. Our services include construction of complete new built roads to existing road repairs, tennis courts, car parks, paths, forecourts and driveways.

We also offer a range of decorative green coloured Tarmac which is perfect for tennis courts and a decorative red coloured Tarmac to give your drive a bit of a difference. We cover all aspects of groundwork's to support our surfacing service including full driveway excavation, drop curbs, path and driveway edgings, aco drains, manhole covers, drainage, etc.

Due to each and every job being different we will use our wealth of knowledge to ensure your job is suited to your requirements but ensuring quality and cost effectiveness at all times.
Tarmac Restorer
If your Tarmac is looking grey and dull due to weathering and age, this technique can restore the tarmac back to it's original condition. This product is a fantastic way of restoring your existing surface to it's existing Tarmac colour. It avoids the need for expensive replacement and offers long term protection for your Tarmac reducing future long term repairs.

Tarmac Restorer: How Do We Do It?

The existing surface must be clean and dry.
Any loose material swept away and free from any grease.
Tarmac Restorer is then applied ensuring the area is evenly covered.
It takes around five hours to dry and can be driven on immediately.