Saunders Surfacing: Driveway Resurfacing Fareham Hampshire
Surface Dressing - commonly known as Hot Tar and Chippings
Surface dressing is a long lasting and convenient method of rejuvenating a surface which is beginning to show signs of fatigue, eliminating the need for complete replacement and reducing the cost. This economical surface treatment is designed to protect and prolong the life of roads and driveways. Surface dressing is often a preferred choice due to the extensive range of coloured gravel and granite aggregates that are available, so you can choose a colour to suit you or your property.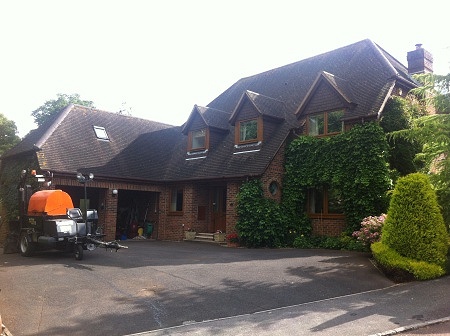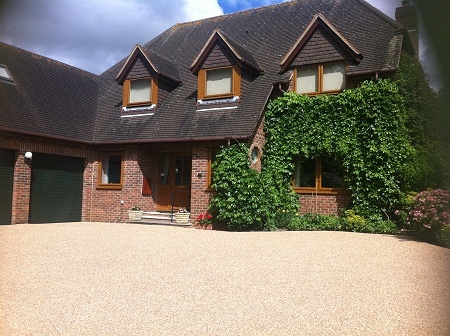 Works Carried out in Meon Stoke in the Meon Valley
There are many benefits with surface dressing the main benefit is the cost being substantially lower than other forms of surfacing. Dramatically rising costs of traditional tarmac, asphalt and concrete surfacing methods make surface dressing a cost effective and high quality alternative.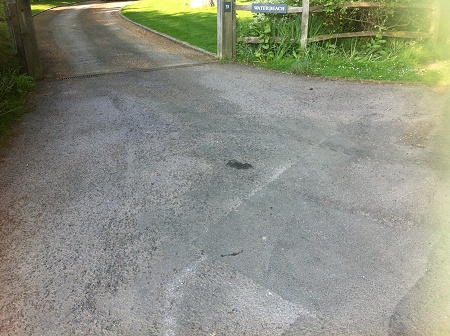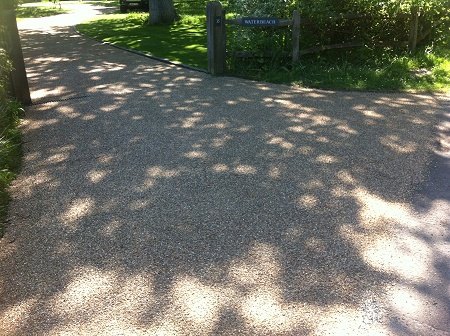 Works Carried out in Bosham Hoe, Chichester in West Sussex
The other benefits with Surface Dressing are that it fills and repairs unsightly cracks and stops new ones from appearing, it leaves you with a non slip surface and is maintenance free. This process is environmentally friendly as you do not have to remove and dispose of you existing surface as this can be used as the sub-base for your new driveway.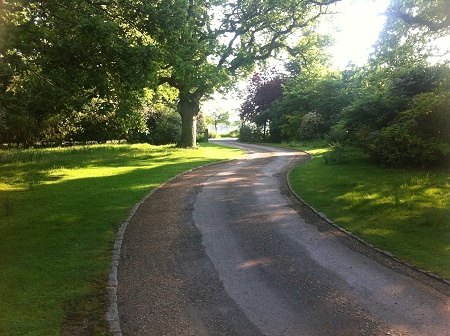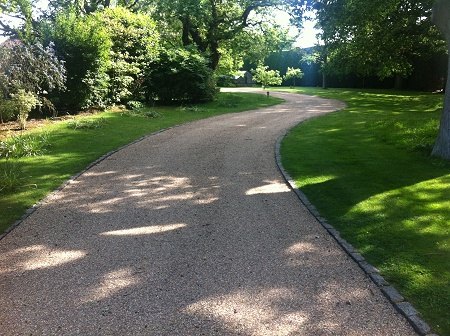 Works Carried out in Bosham Hoe, Chichester in West Sussex
In summary surface dressing can..
Refresh worn and tired surfaces at a fraction of the cost of a new driveway.
Fills and repairs old cracks and stops new ones from appearing.
Maintenance free.
Leaves you with a safe non slip surface.
Dramatically improves the appearance of your driveway.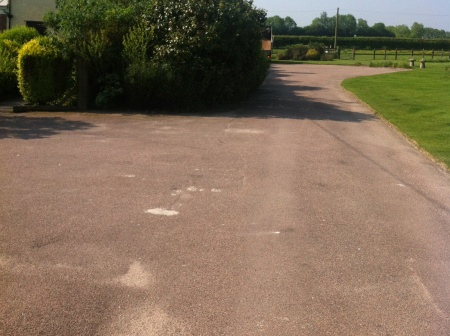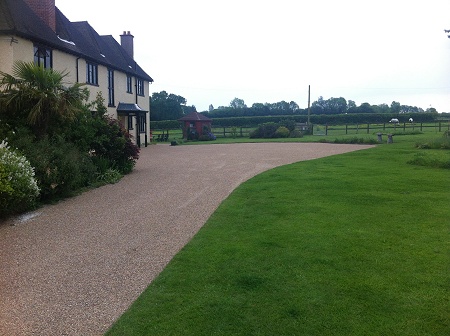 Works Carried out in Selborne in Alton
Surface Dressing how do we do it?
The existing surface is cleaned and made good of any defects.


A hot polymer reinforced k170 grade bitumen emulsion is then sprayed onto the existing surface.

This also provides a water impervious seal that stops water from penetrating the surface structure.


Followed immediately with an application of your chosen high quality, washed and graded aggregate chippings.
This aggregate is then compacted into the bitumen emulsion, to ensure proper embedment of the aggregate into the binder. Leaving you with a much improved surface texture with an outstanding, beautiful contemporary country look.
Aggregate Types
| | | |
| --- | --- | --- |
| Golden Gravel | | Grey Granite |